Blah.

It almost been a week since I had been on here - felt like forever. It's almost the end of the semester, so everyone is hustling to get the grade right now. And other than that, I been getting more hours from work. Which is all good, anything to get the money ;)
In between all the chaos, I lost my mind during my break at school.

Bwhahaha :)

When I think about it now, it's hilarious. I was losing it in my boyfriend's car, crying and crying that I might not end up in the Dean's list. Whaaaaaat!? I need to loosen up, for real. Can't wait for the summer!

YAAAAAY!
My boyfriend works at gamestop, and he got me the game

Deal or No Deal

for Wii. I love it. I get so excited winning money - until my older sister won the $1,000,000.
Wouldn't it be so great to play this game in person? If I already hit the 100 grand mark, I'll say Deal in a heart beat. No need to get greedy.
Last Saturday, me and the best friend watched Obsession. The girl fight was insane! Loved it. And we went around the mall, looking for some goodies. And oh! I also scheduled the both of us for the Clinique Makeover 5 minute thing that it's promoting. Just come to it and free make up! Haha. I don't mind ;)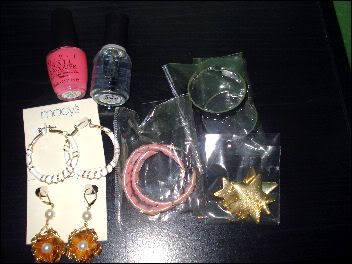 Haul:
Earrings from Macys, big sale.
OPI/Orly Nail Polishes from the OPI Shop.
Earrings were $2.00!
My packages from Ebay finally came - and even the Ped Egg!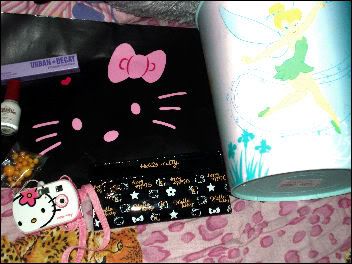 Opened it and found:
Hello Kitty Wallet.
Hello Kitty Digital Camera - don't like it. I'm just going to give it to my niece.
Urban Decay Primer Potion, my first one.
Tinker Bell Trash Can. I found it at work along with Banana Chips and Dry Mango. Gave that to my coworkers.
Orly French Manicure and Yellow Beaded Earrings from the OPI Shop.
Since I'm out of the school for the week, I'm going to be doing cleaning and studying and catching up with everyone blooooogs! Yaaaaay! :D
But for now, I'm going to be watching "The Fresh Prince of Belair".

I love Will Smith!