IT'S THE WEEKEND! :)

What are your plans? As for me, I'm going to rest and sleep. I need to do my demonstrative speech for Communications, Editorial Paper for English (which the

English Major

boyfriend will help), and study for my Tagalog's exam. And today, I have to drive back to work for training. HUM BUG! But I am still thinking positive because Sunday, I'm day off. Woohoo!

So last Tuesday, my auntie came back from the Philippines. My grandma sent me gifts! Awww, she misses me (: She got me loads of Head bands with ribbons. Every color for every outfit. & a Hello Kitty bag. I used it to bring

baon

(food from home) to work. Yay. And she also included some breads from Goldilocks, which I consumed so fast that I wasn't able to take pictures of it.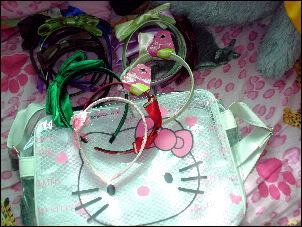 And my mom went to Kmart and bought me duckies - so cute (: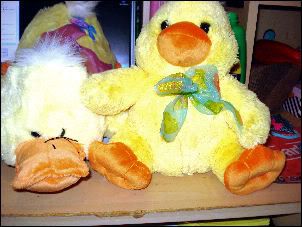 Last Monday, I went to buy books during my lunch break with the boyfriend. I never been to
Hafa Books
, so it was my first time. And I got me three books, including Sex and the city. Haha! I just wanted to see what was the background of the series. It's actually quite interesting-ish. I still need to read the other two books. Soon, but I keep falling asleep at work.

Haha! ZzZzz.
No make up haul. I'm already broke. Pay day isn't until Wednesday. Hmph.
Sooo... Excuse me, I'm going to mingle around now.